I've backed Bletchley @ 3.75 for £20.
Then layed the same on Smarkets for £18.38 @ 4.1.
This costs £1.99 and will get us a free £20 bet if the horse finsihes 2nd or 3rd.
That amounts to odds of around 8/1 on the horse being 2nd or 3rd which is clearly a very good price.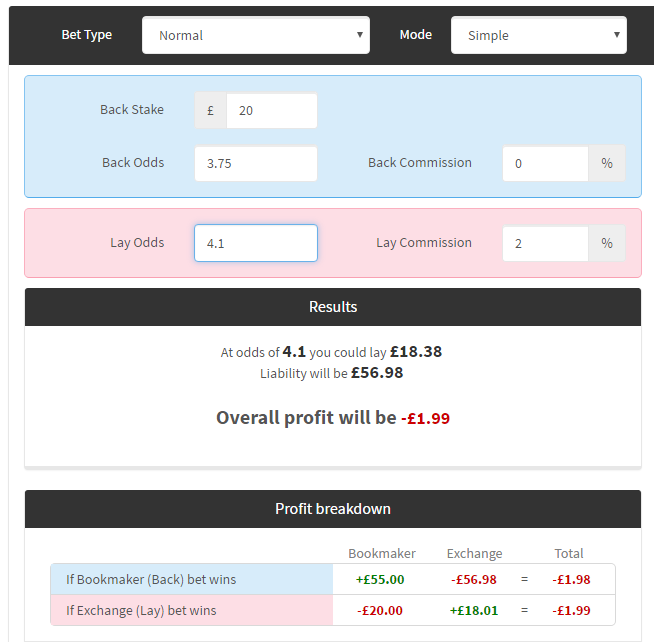 ---