A good weekend for us with 5/5 on the five fold and 8/9 on the 9 fold.
That means you should have a £7.50 freebet in your account with Corals.
You could cash that out for £4 or £5 if you like, in this instance I've reinvested it on a midweek four-fold with realistic chances of a win.
Here's my bet, make sure you select the free bet from the drop down as shown.


Also today, as I mentioned yesterday, Ladbrokes have a great free inplay bet offer.
You'll need to deposit £50 in your Ladbrokes account for this. (As you fund the freebet, & they refund if it loses)
Then back Sevilla for £25 @ 2.8 (9/5) and Lay the same on Betfair @ 2.86 for £24.91.
That "buys" the free inplay bet for £1.34 as shown below.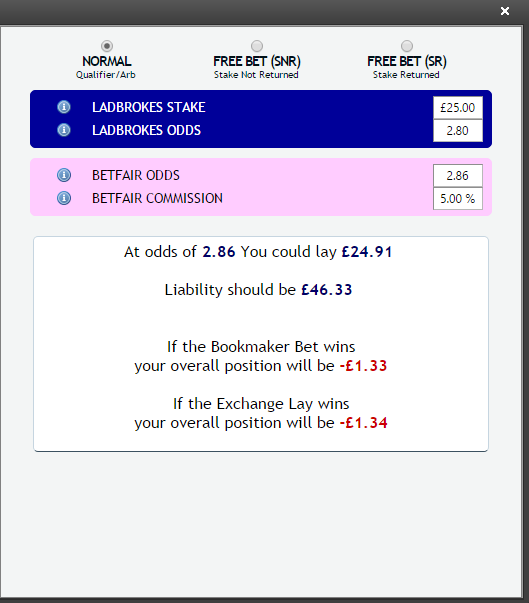 As usual I will be dealing with the free bet at HT, via twitter. We will most likely find something to back/lay to guarantee a profit there and then.
But if no markets can be found I may just risk the £25 free bet without a lay. Either way will let you know at HT.
I've a few more things to look at so look out for another update before this evenings kick offs.